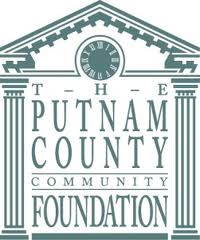 The North Putnam Alumni Association has partnered with the Putnam County Community Foundation to create a service endowment for NP students. We are launching a fundraising challenge of $12,000, beginning with Give Local Putnam County.
On May 2 – Give Local Putnam County day – the Alumni Association will be competing against other organizations to raise money with potential prizes of up to $1,000 for NP students.
Contributions must be made through the Foundation at www.pcfoundation.org. Once on the homepage, click "Donate Now" and type "North Putnam Alumni" in teh description box that reads "I would like to donate to the fund below" on PayPal. To participate in the Cougar Challenge, you must enter "North Putnam Alumni" in the description on PayPal when donating.
We will be highlighting this effort at this year's Alumni Banquet the Saturday following Fall Homecoming. Mark your calendar!

Investing in NP Students
The Board of Directors of the North Putnam Alumni Association seeks to financially support current students at North Putnam High School (NPHS) and graduates of NPHS in their educational endeavors. In April 2015, the board agreed to focus efforts on raising money to establish the Donor Advised Endowment through the Putnam County Foundation, which will financially support student programs at NPHS.

The Founders Club
Individuals or entities making donations of $1,000 (Gold), $500 (Silver), or $250 (Bronze) from August 2015 to September 2017 to the Donor Advised Endowment will be recognized as Founding Club members of the Donor Advised Endowment. Individuals, families, organizations, businesses, clubs, or teams can make donations. Founding members will be included on a plaque that will be displayed in North Putnam High School.

What is the Donor Advised Endowment?
The Donor Advised Endowment will be used to fund programs, student groups, student organizations, and events at NPHS. Each year student organizations will have the opportunity to apply for funding once this endowment is established. Funding might be used to defray or cover expenses that may provide NPHS students with opportunities they may not have otherwise.

What is the significance in partnering with the Putnam County Foundation?
Donations made toward the endowments of the Putnam County Foundation are protected by and invested in the foundation, which prevents the alumni association from using money outside of the endowments intended purpose.
Endowments earn money through investments, which allow savings to grow over time. Once endowments are established they will be endowed forever and the alumni association will be able to use the money earned for many years to come.
Save
Save